Coming from a musically infused childhood, the ever-versatile Arturo Rodriguez shares his passion for percussion with the Pacific Northwest and beyond.
An accomplished musician, author, teacher, and DJ, Arturo has performed worldwide, sharing the stage with such music legends as Tito Puente, Dave Valentin, Paul Horn, Pete Escovedo, Brandi Carlile, Crosby, Stills and Nash, and many more. Never one to stand still for very long, Arturo is both a familiar face and a powerful force on the local Seattle music scene. While moving through the musical boundaries of jazz, pop, rock, and even folk music, Arturo has an amazing talent for bring people together in a social setting.
Arturo grew up in Los Angeles, in a household where his mother was a passionate mambo and salsa dancer, and his father was an avid conguero who played with the Hispanic Music Association and formed the group Salsa Express. They made certain music was integral to everyday family life. Arturo admits is is no surprise that he wound up in a career so completely reflective of his childhood experiences.
"Each morning, my mother would wake us up for school with the music of Celia Cruz and Ismael 'Cortijo' Rivera, and a lot of soulful footwork in the living room."
Arturo's early love of percussion led him to study with several prominent ethnomusicologists, and eventually became the genesis of his own company, Interact and Learn, that offers self-study courses, workshops, and public and private training for beginner through advanced students. Now, with three books in his Ethnic Percussion Series (published by Mel Bay Publications), and a growing online training business, Arturo's teaching style stresses the importance of community.
"I see music as an opportunity for people to learn to work together. Playing music within a group is a lesson in social awareness and collective consciousness. Ultimately, the goal is to give of one's self – to be as one with the music and the musicians."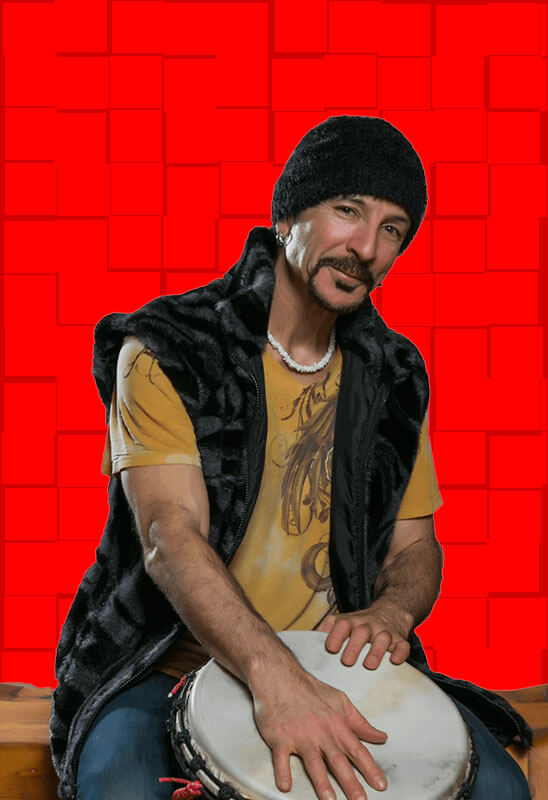 Celebrate World Music
Burmer Music (2013)
Seven Songs for America
Bergevin Brothers Music (2008)

For the Moment
Marco de Carvalho (2003)
Blazin
Bobby Medina (2001)
Layla Angulo
Layla Angulo Sextet (2001)

Tan Cerca, Tan Lejos
Amilcar Guevara (2000)
Rumba Del Sol
Descarga (1998)
Calling All World Citizens
Pulse (1996)

Ensembles
Arnold / Klingenfus (1995)

Welcome to My World
Reggie Garrett (1991)