Let Me Help You Bring Your Inner Music Out!
Virtual or Live Lessons
My passion is to inspire drummers. I can teach at any skill level. I love to see beginners who are ready to commit to transforming into confident drummers.
I teach Drum Set and or Latin Percussion: Congas, Timbales, Bongo, Cajon, Guiro, Shekere and Bata.
In person at my studio in Seattle or I can  come to you. Virtual lessons via, Teams, Zoom, Facetime, Skype or What's App. anywhere around the world.
      After School  / Assemblies / Residencies
Rhythm Ambassadors® is your single source for cultural, music and dance education in the northwest. Take your students on a culturally enriched interactive journey.
Assemblies, Residencies, Workshops, Class Demonstrations, Before/ After School Programs.
DJ / Live Music / Drum Circles
We have over a million songs in our song library. No event is to small or big for us. We will walk you through every step of the way to make sure we have the right music for every part of your event. Professional Emcee's with make sure all or transitions or smooth and coordinated
We know music is important to the success of your event, let me help you create a memorable experience that's affordable with an experienced professional who really cares about your success.
DJ , Live Music , Celebration Dum Circles
Arturo is currently taking Drum Kit and Latin Percussion students. He teaches both virtually and live. An accomplished musician, author, teacher, and DJ, Arturo has performed worldwide, sharing the stage with such music legends as Tito Puente, Dave Valentin, Paul Horn, Pete Escovedo, Brandi Carlile, Crosby, Stills and Nash, and many more. Never one to stand still for very long, Arturo is both a familiar face and a powerful force on the local Seattle music scene. While moving through the musical boundaries of jazz, pop, rock, and even folk music, Arturo has an amazing talent for bring people together in a social setting.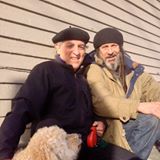 Arturo is nothing short of an established congalista of the first class. Ive had the opportunity of learning, and seeing him drum. He is unique, in that he not only teaches you the essance of hand druming, he brings along a understanding and feeling of the culture that a particular beat has, which in turn, brought it to the point that your learning The man has depth.
–Demian Godon, Drum Student, Student- Monday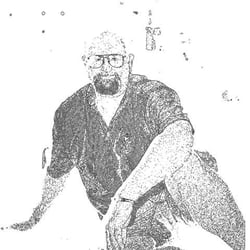 I'm a student of Arturo studying Latin drumming. He is an excellent teacher and an great artist. I encourage anyone who is interested in drumming, Latin drumming and the soul of the beat this is the place to study. If you love listening to an eclectic blend of music and rhythms go to one of his gigs.
Darryl T "Bear' Drum Student
Arturo is an excellent teacher. I appreciate how he's able to adjust the class to meet the needs of a range of skill levels – everyone is challenged, but not overwhelmed. The classes also provide a great mix of approaches to learning including some theory and history, exercises, technique, group playing, and improvisation. I highly recommend any of his classes or working 1 on 1 with him.​
-Salvador Ramos, Drum Student
SHOP FOR EDUCATIONAL MATERIALS AND MUSIC