Private Latin Percussion and Drum Set Lessons
Virtual classes are held over: Zoom, Teams, Skype or Facetime.
Live Classes Held: Artspace Mount Baker 2915 Rainer Ave S. 98144​ Note: THis is a Covid conscious space. I wear a mask and we can teach social distancing.
 One-on-one instruction is the best method to learn. 
special learning interests or needs
intense or focused course of study
overcome personal issues such as shyness or discomfort in large groups. 
simply would like to learn at your own pace and on your own schedule.
Lessons are offered on a wide variety of hand drums and percussion instruments including:
drum set
congas
timbales
bata
bongo
cajon
smaller percussion instructions such as shekere and guiro.
Private lessons are generally 30-60 minutes long and include important foundation technique, rhythm concepts and exercises to improve your groove, coordination, sense of time, speed, and mechanical independence. Speed in drumming is a function of good technique and training. No matter what your course of study, the first step in your development as a drummer is to establish proper technique. Independence is your ability to carry out multiple rhythmic tasks at the same time using hands, feet, and voice. Your musicality is directly related to your level of independence.
Class duration 30 -60 minutes.
 Classes can be virtual or live. Virtual classes can be held over Zoom, Skype or Facetime and are scheduled with me in advance. Live Lessons can be held here in my garage in Renton or I can come to your location. A $20 travel fee is added to the lesson.
Cost  – Below are prices for single classes as well as prepaid package deals Click the "Sign Me Up" button below.
One 30 minute class   – $35
One 60 minute class   – $60
Four prepaid 30 minute lessons   – $125 ($15 savings)
Twelve prepaid 30 minute lessons   – $350 ($75 savings)
Four prepaid 60 minute lessons   – $220 ($20 savings)
Twelve prepaid 60 minute lessons   – $600 ($120 savings)
 Musicality for Dancers and Latin Percussionist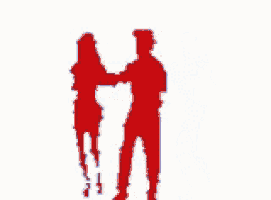 Learn to Hear Salsa Music
Dance musicality is how dancers hear, interpret, and dance to music. Dancers can demonstrate dance musicality in several ways – which sounds [or rhythmic] components they choose to dance to, how [they accent or] highlight these sounds, how they emote the mood of the song.1 Ultimately a dancer is interpreting the music as an instrument.
The best way to develop dance musicality is through ear training with a professional musician.
Ear training is everything and in this class I will teach you how to hear the rhythms better, learn where the music begins, how to get back on beat if you fall off and to give you flow. I will start off with the most basic but extremely foundation understanding of rhythm. These universal rhythmic concepts apply to all forms of dance and music. As a dancer you must to be able to interpret and understand the literal or actual rhythmic and melodic components being played in a song. Once you have a good handle on this, this is when the fun begins! Then you can begin to apply the implied or inherit components of a song and your artistic juices will flow.  Learning these tools will ultimately allow you to better communicate your artistic ideas to your partner. Isn't that what dancing is all about?
This is a special offer for those that want to improve on how to "Learn to Hear Salsa Music"  better. How to identify and learn the most important rhythms in Salsa music.  If you are interested in more than that then please sign up for Percussion Lessons.
Class duration 30 -60 minutes.
All classes can be paid for by clicking the Paypal button below.
You must sign up for a private class unless you have 2 or more people to join. Classes are scheduled with me in advance and are flexible. All classes will be held over Zoom or Facebook Rooms.
Cost  – Below are one time class costs but package deals are available. Click the "Sign Me Up" button below to see package deals.
One 30 minute class   – $35
One 60 minute class   – $60
Four prepaid 30 minute lessons   – $125 ($15 savings)
Twelve prepaid 30 minute lessons   – $350 ($75 savings)
Four prepaid 60 minute lessons   – $220 ($20 savings)
Twelve prepaid 60 minute lessons   – $600 ($120 savings)
Free Instructional Materials
Proper tilting of a hand drum